NTD France IN THE EUROPEAN REGION
The Mauvezin plant (32) is the headquarters of NTD France on 20,000 m2 of land. The Design Office and a soon to be expanded production plant are located there. Transport is carried out by our teams and the six 38-tonne trucks that travel throughout France.
Teams of technicians, assemblers, team and workshop leaders.
NTD France buildings located in France, Romania, Switzerland, Hungary, Ukraine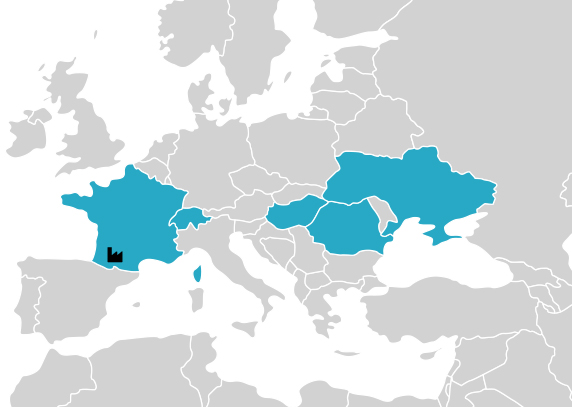 Location NTD France buildings