Thanks to a patented and reliable design, our buildings are based on lightweight steel structures that can accommodate both outdoor and indoorfacilitiesfor small to large poultry production. NTD France buildings guarantee the best animal comfort, the best performance in response to climatic variations and the best production performance.
Process
For every new project, the NTD France engineering office studies and optimizes the configuration best suited to the constraints listed in the pre-sale and site preparation phases.
The building materials are selected and then processed by the production plant teams using precision profiling and cutting machines. The construction elements are sent to the site, and received by the team leader who organizes assembly with the teams.
Our expertise in the livestock breeding profession allows us to offer professional advice based on the know-how of our equipment partners.

Pre-sale
Drafting specifications
Permit preparation
Trade with OEMs

Site preparation meeting
Planning with all stakeholders
Handling practical questions
Issue of the CR and finalization of the plan

NTD France production (12 weeks)
Framing and cladding
On-demand cutting of materials
On-site routing

Construction site (from 1 to 3 months)
Passage of the construction manager 1/week
On-site procurement control
Reception of construction site with the breeder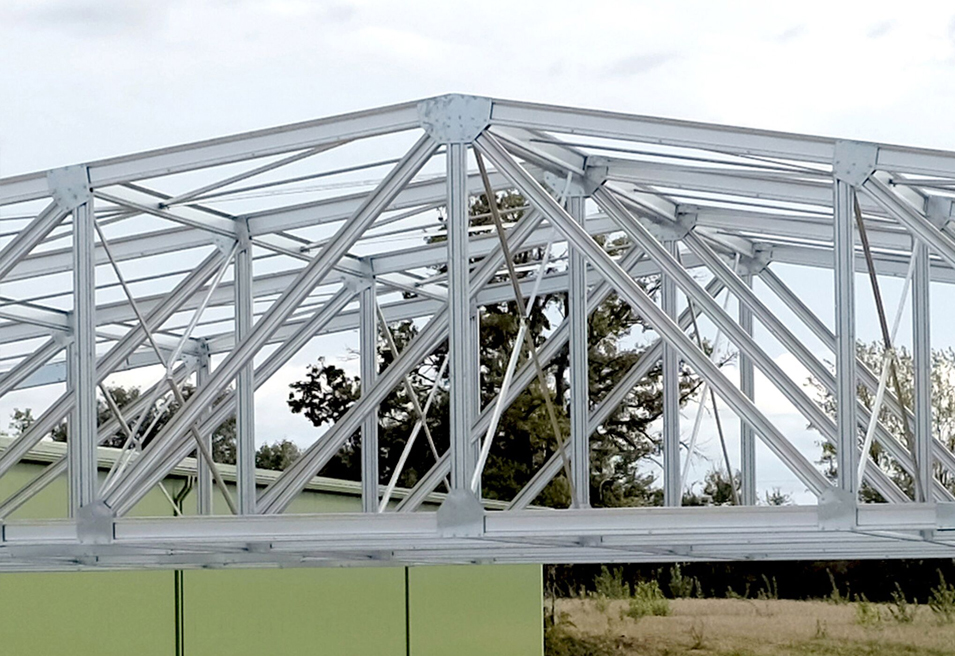 Raw materials policy
NTD selects the raw materials best suited to the type of building chosen.
La charpente est en acier galvanisé pour les productions les moins agressives et en magnélis pour les autres, alliage d'aluminium, de zinc et de magnésium, beaucoup plus résistant à la corrosion que l'acier galvanisé à chaud capable d'endurer des milieux très agressifs comme le lisier de canard.
---
The bolts are made of galvanized steel (400 hours, a very high galvanization standard tested to ensure resistance to salt spray for 400 hours)
---
Our panels are of high quality with several technical characteristics:
Polyurethane foam with a

density of 40 kg per M3

2 steel sheets: several lacquering levels depending on production: 25 µ lacquering for the least aggressive production, HDS35µ for intermediate and 110µ PVC coating for the most technical.
NTD know-how to achieve success thanks to high breeding performance
The dimensions of the building
An NTD building capable of adapting to all dimensions up to 42m wide, 10m high, to optimize the surface area
---
Ventilation at the heart of our design
An NTD building adapts to the chosen ventilation system (dynamic, lateral, bilateral tunnel) and ensures perfect sealing to guarantee ideal ventilation even at minimum ventilation levels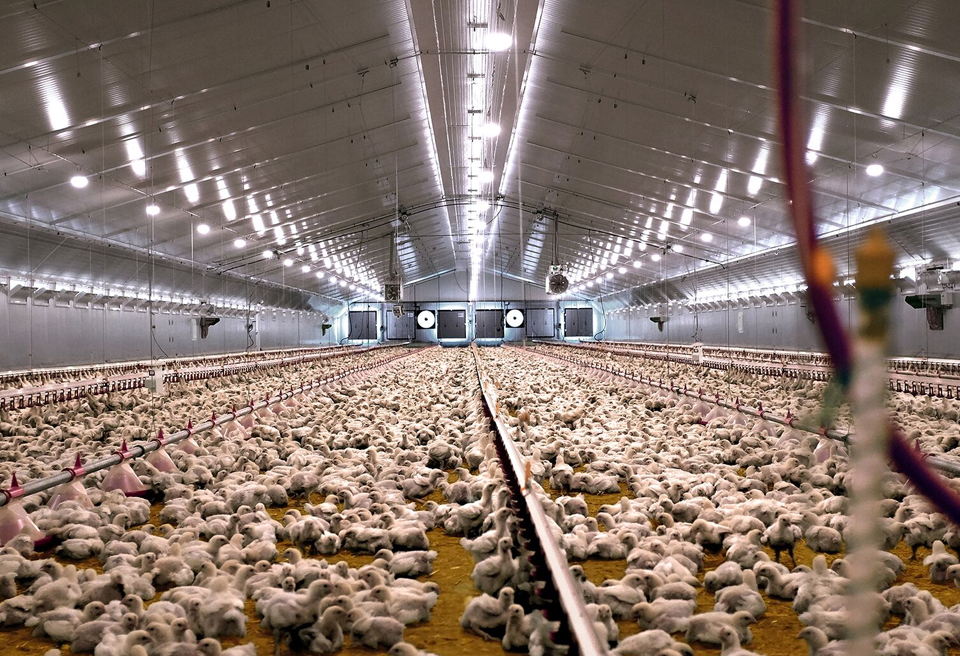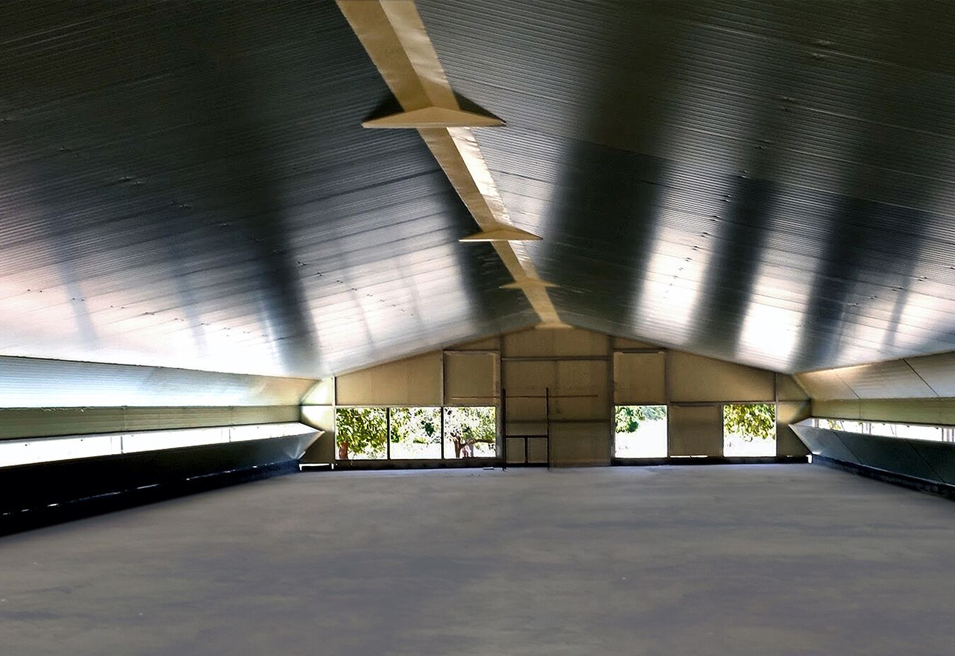 NTD know-how to reduce the operating cost of the building
Insulation
An NTD building maintains the desired temperature at the lowest cost
Choice of high energy performance materials (low U-factor)
---
Cleaning
An NTD building can be cleaned even at high pressure and easily disinfected in a completely smooth interior or on an exposed framework
---
Resistance
An NTD building is resistant to climatic hazards, weather, fire (panels available in BS2D0 classification) and corrosive products.
Animal welfare :
A new issue in Western countries




Path access + scratch zone